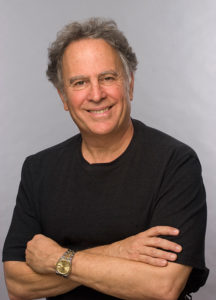 Author Sam Alibrando, Ph.D., is president of Alibrando Psychological Consulting (APC, Inc.), and a senior consultant for The Impact Group where he works with senior level executives and their teams.
Since starting his career as a psychotherapist over 35 years ago, Sam has maintained a clinical practice specializing in individual depth therapy, mindfulness therapy, couple and family, divorce mediation and addictions. He currently has a part-time clinical practice with 3 other licensed therapists.
In the late 1980s and early 1990s, Sam served as Director of the Fuller Psychological and Family Services, President of the San Gabriel Valley Psychological Association and liaison in government affairs to the California Psychological Association.
As a consultant, he works with national and global corporations, firms, and non-profits on a range of assignments—all focused on developing emotionally intelligent leaders and effective executive teams, diminishing conflict, enhancing communication, and accelerating sound decision-making. Sam also has solid experience in executive assessment and development, executive selection, onboarding, and coaching along with team-building and organizational development. He is a member of the Psychologically Healthy Workplace Awards committee for the California Psychological Association.
A frequent and respected lecturer and seminar leader, Sam's seminal work on change processes is capped in his two books, Follow the Yellow Brick Road: How to Change for the Better When Life Gives You Its Worst and The 3 Dimensions of Emotions: Finding the Balance of Power, Heart, and Mindfulness. Sam has also written articles on such topics as toxic therapy/how to find a therapist, executive coaching, organizational development, and managing difficult people.
Sam received his bachelor's degree from Rutgers University and his doctorate from the Rosemead School of Psychology. He is currently an adjunct professor at the Chicago School of Professional Psychology in Los Angeles, where he teaches executive coaching. He has also served as an associate clinical professor, at Fuller's Graduate School of Psychology in Pasadena, California.
When he is not working, Sam likes to spend time with his family in Southern California or traveling to any place in the world that will have him.